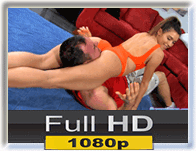 Format
MP4
Resolution
1920 x 1080
Duration
11:02
File Size
757 MB
Nikki Next
Scissor Lightning Challenge 11
This was a HUGE mistake! We mixed one of our most extreme series with one of our deadliest Foxes and the outcome was catastrophic for Jay. Nikki Next is light years stronger than she looks and now we gave her the go-ahead to squeeze him as hard as she could for a count of 10 every time he fails to escape each of her scissor holds. Just look at how straight her legs are when she tightens up. She truly is a human vise-grip and loves making grown men cry. He is at her total mercy, pawing away at her thighs and wishing that the countdown would go faster. Nikki really knows how to push someone past their limits and of course, her ability to knock him out so easily is always in the back of his mind. While he's fighting for his life, she looks completely in her element as she watches him suffer. Nikki has the sexiest smile while squeezing her victims. She also has one mean rear naked choke, which she easily knocks him out with. She then knocks him out again in the next hold (side reverse headscissor) which sends him off to dreamland. "Am I boring you that you have to take a nap" she jokes, then locks her legs back together and gives him one last BIG squeeze! This seriously may be one of the most entertaining and intense Nikki Next videos yet! You be the judge.
Click on the name below to see all videos featuring:
Purchase for only
$

9.95
USD
~Instructions: Add one or more videos to your cart, view cart and pay, then log in HERE to download them to your computer. You do not have to be a member to purchase videos.
Click HERE if you are experiencing any problems.